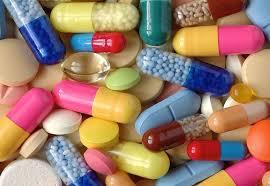 Adenosylcobalamin Capsule
Price And Quantity
Product Specifications
Product Description
Adenosylcobalamin is a naturally occurring form of vitamin B
12
with good bioavailability. Adenosylcobalamin, like methylcobalamin, is one of the two bioactive coenzyme forms of vitamin B
12
; the forms which our bodies really need. All other forms of vitamin B
12
must first be converted into methylcobalamin or adenosylcobalamin inside the body, in order to be utilized.
For most people, this conversion is risk-free; however, in some cases it can become impaired through genetic disorders, nutrient deficiencies or metabolic disorders.
Role of Adenosylcobalamin :
Energy Production:
Adenosylcobalamin acts within the mitochondria as a chemical building block of the enzyme methylmalonyl-CoA mutase, which is responsible for the conversion of methylmalonyl-CoA to succinyl-CoA, which is part of the citric acid cycle, a central metabolic cycle for the production of energy.
Detoxification, Nerves and Tiredness:
This reaction reduces the dangerous methylmalonic acid, which, amongst other things, has a severe nerve-damaging effect. If adenosylcobalamin is lacking, then methylmalonic acid levels rise and the body's ability to produce energy falls. This can lead to numerous symptoms, which range from minor to life-threatening: chronic tiredness and exhaustion, muscle weakness, loss of weight, development difficulties and nerve damage are just some of the possible consequences.
Hormones and Amino Acids:
Adenosylcobalamin is also involved in the provision of important amino acids and hormones, for example valine, isoleucine, threonine, methionine, thymine and cholesterol.
Indications:
It is effective for:
Severe anemia
Malabsorption
Chronic tiredness and exhaustion
Muscle weakness
Weight loss and anorexia
Fibromyalgia
Liver damage
Hepatitis
The body's requirement of Vitamin B12can increase in the following cases:
Stress (physical, mental or emotional)
Severe physical strain on the body (also sport)
Consumption of tobacco, alcohol or coffee
Consumption of junk food and soft drinks
Medication
Impairments of the stomach or intestinal mucosa
After a long period of deficiency
Vegetarian Diet
Requirement of High dose of Vitamin B12:
High dose vitamin B
12
is useful in the following circumstances:
Severe absorption difficulties:
The reason for the discrepancy between the body's requirement and the supply necessary to provide this can be explained by the way in which vitamin B
12
is absorbed by the body. Vitamin B
12
is absorbed in two different ways:
Via the intrinsic factor (a maximum of 1.5 µg per meal or dose, regardless of the quantity)
Via passive diffusion (1 percent of the overall quantity)
The mechanism of absorption through the intrinsic factor (IF) recovers after several hours, meaning that more than 1.5 µg can be absorbed daily. A maximum of around 4.5 µg can be absorbed through the intrinsic factor per day.
If the absorption method via the IF fails, which is particularly common amongst older people, the body can only obtain very small amounts of B
12
through passive infusion. In order to meet the RDA here, a supply of around 300 µg would be necessary. And that is also assuming a healthy intestinal flora.
This explains why many oral vitamin B
12
supplements have a very high dosage level. They are designed to try to cover the daily requirement through passive diffusion alone. The entire absorption process that takes place in the stomach and intestine can be bypassed through the administration of high B
12
doses. This is due to the fact that a small amount of the vitamin taken in will be absorbed via passive diffusion (approx. 1%) through the intestinal wall and enter the bloodstream. Issues resulting from a lack of pepsin, pancreatic enzymes and intrinsic factor can thereby be avoided.
In the very elderly, dosages of 600 µg and upwards have proven to result in a complete normalization of the body's B
12
levels. The reason for this: in old age, the body's ability to absorb and utilize vitamin B
12
is typically very impaired for a number of reasons. This means that the body requires very high doses in order to effectively absorb the required amount of vitamin B
12
to be used.
Intake disorders and absorption difficulties are also caused by:
Inflammations of the stomach, the intestine and/or the pancreas
Intestinal surgery
Interactions with medicines or drugs
Nutrient deficiency (e.g. calcium)
Fungal or bacterial infection in the intestine or similarIn these cases, an oral dosage in the region of 1000-3000 µg can be the only way to ensure that the body's vitamin B12 needs are met.

Initial therapy for refilling the body's B12 store after an acute deficiency



Useful in nerve disease, dementia, severe depression, etc.





In case of anemia





Intake as a weekly dose



Overdose of Vitamin B12:
Vitamin B12 is water-soluble and the quantities which are not needed by the body are simply excreted in the urine. Vitamin B12 is considered harmless and there is no defined upper limit for intake. A vitamin B12 overdose has also never been seen.
The long term consequences of a very high intake of 2000 µg of vitamin B12 per day have proven to be unproblematic for many years through studies on anemia patients. It is worth remembering, however, that the human metabolism is a very sensitive, balanced system, and an unnecessary overdose of vitamins certainly strains the body, and in particular the organs which are responsible for excreting vitamin B12.

Vitamin B12 Overdose: Symptoms and Side Effects:
Vitamin B12 is very well researched today and even after decades of studies, there are still almost no known symptoms of a vitamin B12 overdose, even with extremely high doses. As a result of this, no maximum dose of vitamin B12 has been put in place.
The only active ingredient which poses any slight risk at all is cyanocobalamin, since this releases a tiny amount of cyanide within the body, which some people can react negatively to. This amount is so tiny, however, that it is considered medically irrelevant in usual doses.
High dose vitamin B12 can be necessary for sufferers of malabsorption or diseases. Dosages of this level are very useful in treatment and provide a great help for a variety of diseases. Doses of over 600 µg are additionally often necessary for the elderly, whose absorption is no longer optimal.



How and when this preparation should be taken?


In order to ensure optimal absorption and interaction with other foods, vitamin B12 capsules shouldn't be taken directly during mealtimes, but rather sometime after. The optimum time to take B12 capsules is first thing in the morning after getting up, or last thing at night before going to bed.



During Pregnancy and Breastfeeding:


Pregnant and lactating mothers should not take any single supplement in higher-than-normal doses unless recommended by a health-care provider for a special condition. Thereby, although safe this product should only be taken after consulting your dietician in the recommended dose only. The combination should only be used in pregnancy and lactation if benefits outweigh the risks.



Storage:


Store in a cool, dry & dark place.
Protected from direct sunlight.
Trade Information
Cash in Advance (CID), Cash Advance (CA)

300 Per Month
Sample costs shipping and taxes has to be paid by the buyer

Africa, Middle East, Western Europe, Eastern Europe, South America, North America, Central America, Australia, Asia